Fighting overspending.
Putting citizens first.
Honoring our needs.
Mike is a proud Jacksonville native …
Mike Gay and his wife, Maleana, are Jacksonville, Florida natives who have three children and live on the Northside. Mike grew up playing little league baseball and football for the YMCA. He played football for Andrew Jackson High School, earned his Eagle Scout badge, and graduated with the class of 1982. He then went on to play football for Georgia Southwestern University.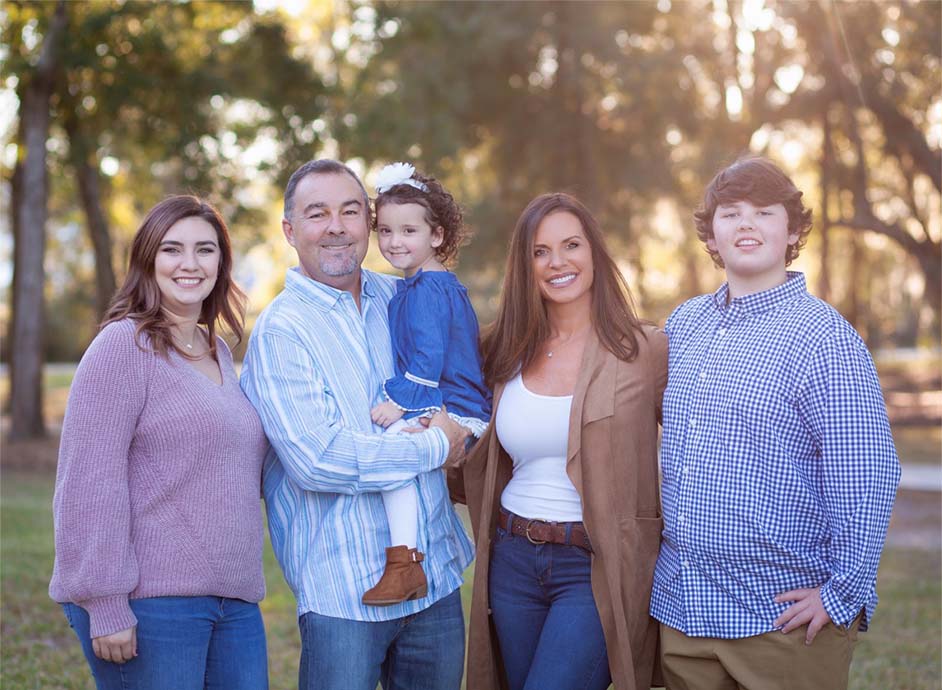 Who followed his dreams …
Mike followed in his father's footsteps by enrolling in the electrical apprenticeship program with Northeast Florida Builders Association. Upon completing this program, he obtained his State of Florida Electrical Contractor's Certification. Mike dreamed to combine his love of sports with his trade by lighting stadiums and ballparks. With a strong work ethic and determination, Mike's goal became a reality when he started his business, M. Gay Constructors.
Lit up our city …
Today, M. Gay Constructors has crews that perform work throughout multiple states in the southern United States. M. Gay Constructors' work can be observed all over the City of Jacksonville, including the TIAA Stadium, Jacksonville Jaguars indoor and outdoor practice fields, Veterans Memorial Arena, Jumbo Shrimp Stadium, University of North Florida track and soccer stadium, and Jacksonville University's ball fields.
Volunteered his time …
Mike is a devout Christian whose generous nature and work experience have allowed him to volunteer overseas. He helped build churches and schools in Guatemala, El Salvador, Dominican Republic, Haiti, and Argentina. Through Mission of Mercy, Mike helped fund orphanages and feeding programs in Calcutta, India, and Cambodia. He also has visited and helped fund Christian Works in Thailand, Hanoi, Saigon, Vietnam, and Seoul, Korea. Back home in Jacksonville, he was heavily involved with Inner City Missions.
And is ready to lead us forward.
Mike will bring his business, project management, and budgeting knowledge to City Council. Mike seeks to bring an end to the habitual overspending pattern and waste and the tendency of the City Council to place select profit ahead of citizens. He is very concerned about constituents' needs, and through hard work and determination, he believes the focus of the City Council can be changed.